Tuition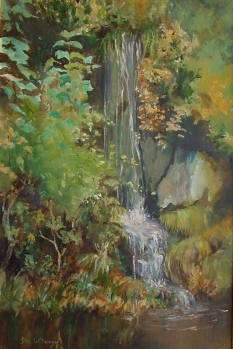 Classes in Holt (nr Wrexham), in the Kenyon Hall.
The classes take place every Wednesday from 1pm until 3.30pm.
Weekly demonstrations vary, but for this term will concentrate on oil or acrylic and pastel.
Since there is plenty of time for individual tuition, students may either use the medium of the demonstration, or concentrate on the medium of their choice.
The fee is £52 for all 8 sessions.
This class has spaces available. Beginners are very welcome.
Please email me for more details.
Programe for the Holt Class, Winter 2023
February 8th to March 29th, 2023
The classes will be available on Zoom as well as in person.
They will start, as is now traditional, with a period of sketching.
We will be concentrating, in the classes themselves, on COLOUR.