Tuition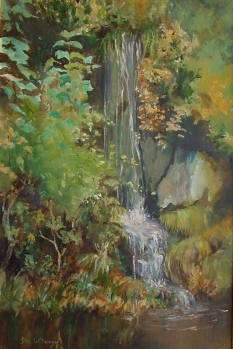 Classes in Holt (nr Wrexham), in the Kenyon Hall.
The classes take place every Wednesday from 1pm until 3.30pm.
The fee is £45 for 10 sessions.
This class has spaces available. Beginners are very welcome.
Please email me for more details.
Programe for the Holt Class, Summer 2019
This summer, instead of weekly classes, I have arranged three full day visits.
| Date | Venue | Notes |
| --- | --- | --- |
| May 15th 2019 | The Boat Museum, Ellesmere Port, meeting at 11 am. | Meet at the entrance, where I will collect the £5 fee (reduced because we are booked in). There are a number of benches around; it can be windy, though there are a few places to shelter if it rains. The best view in those circumstances is from the café window. A good selection of food available |
| May 22nd 2019 | Chester Zoo, meeting at 11 am | Meet at the Metal Giraffe at the entrance to the Zoo. It always seems to be windy. Plenty of picnic areas; indoor sites are available. Food is of the type to appeal to families out for the day |
| June 5th 2019 | Erddig, Near Wrexham. Meeting at 11 am | Meet in the car park. If you are a member of the National Trust, you may enter freely, otherwise the fee is £8.60 per adult. There are sheltered places if it rains, though we are not permitted to sketch in the house. National Trust Cafés are reliably good |
I suggest you bring a sketch book, and a camera. If you would like to try painting, I think watercolour will be the easiest to cope with as the equipment can be kept to the minimum.
The Autumn term begins on September 11th in the Kenyon Hall at 1 pm, and we will be using your medium of choice to paint a picture based on one of your Summer photographs.